This year was the last year for "Natures Creative Edge", first time when I participated in NCE as a student in 2010, volunteering and helping designers.
It is true when we sow the seed, it doesn't mean it is in dark, actually it is in the process of growing plant and becoming tree.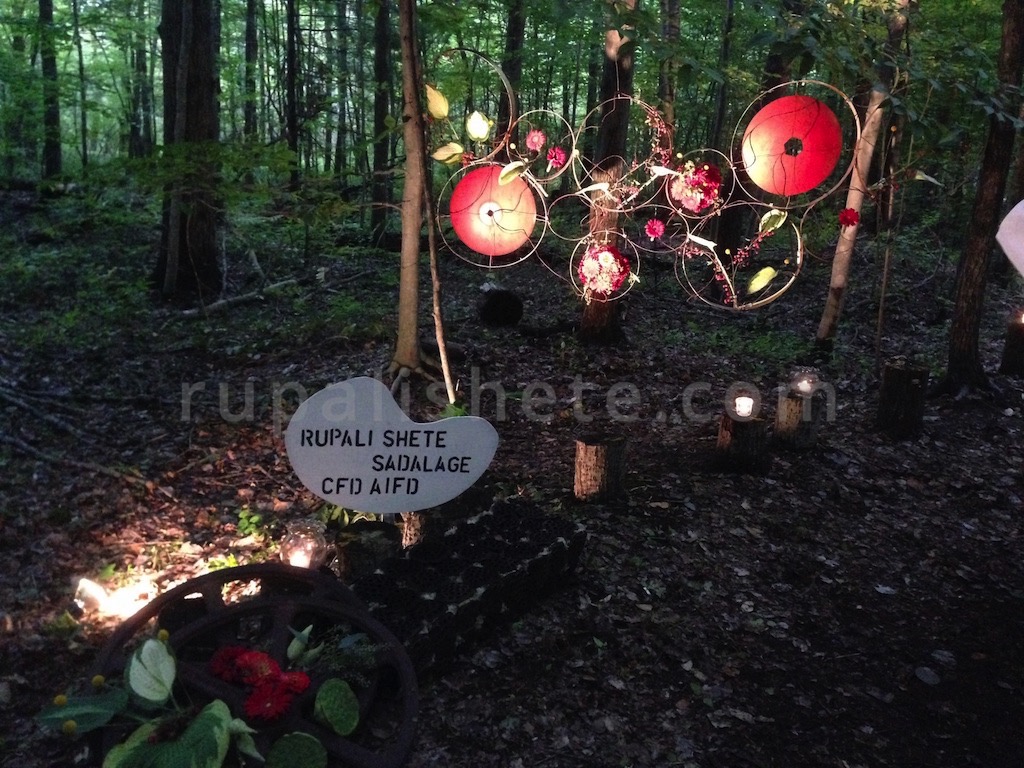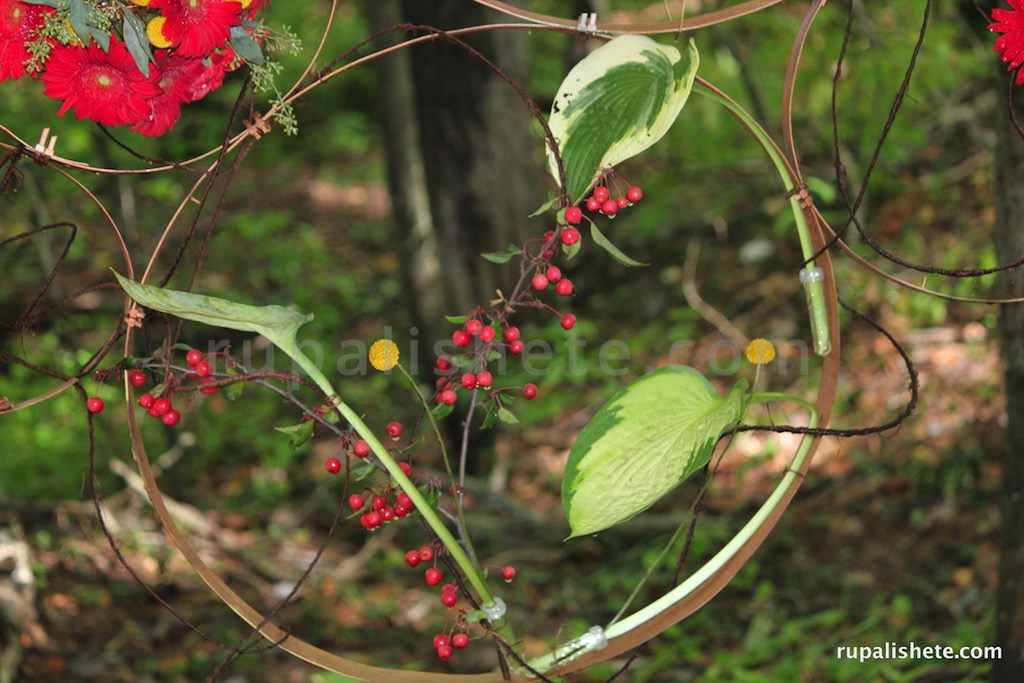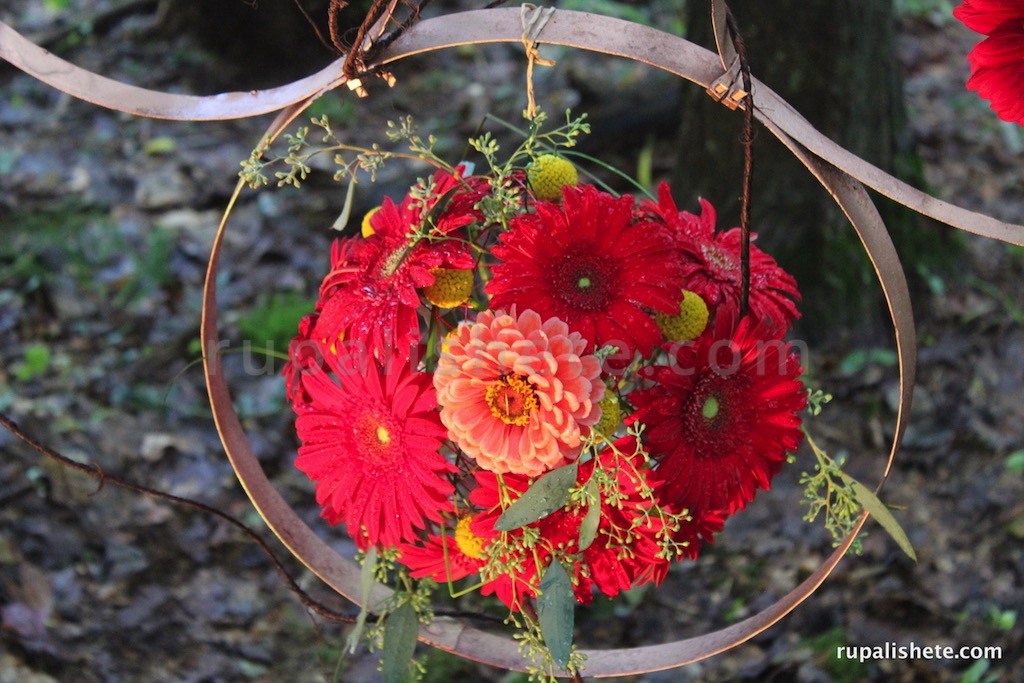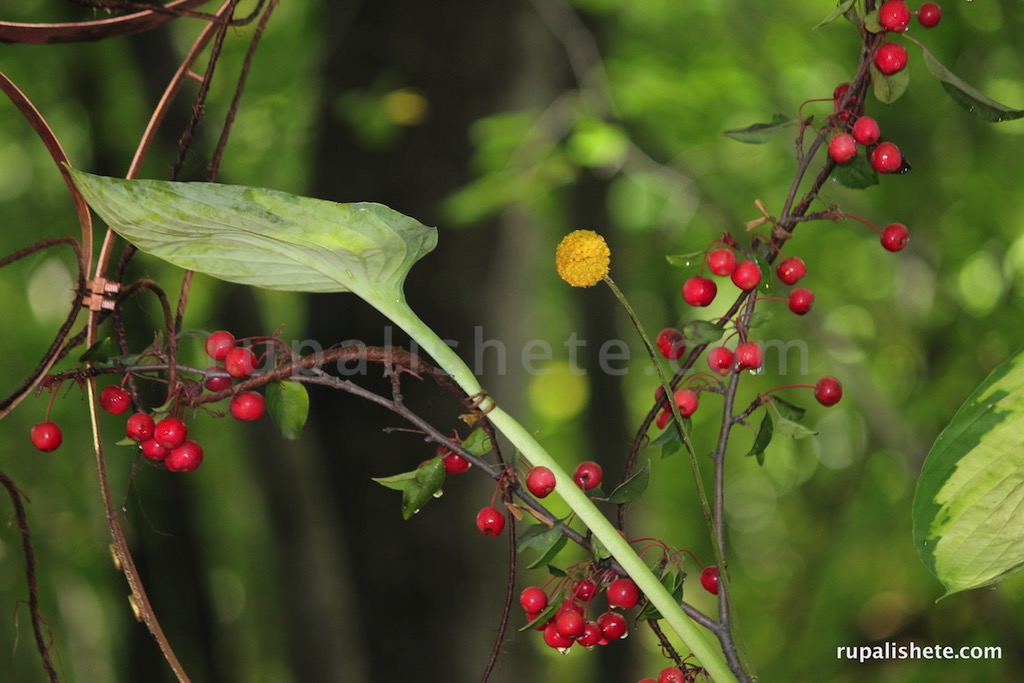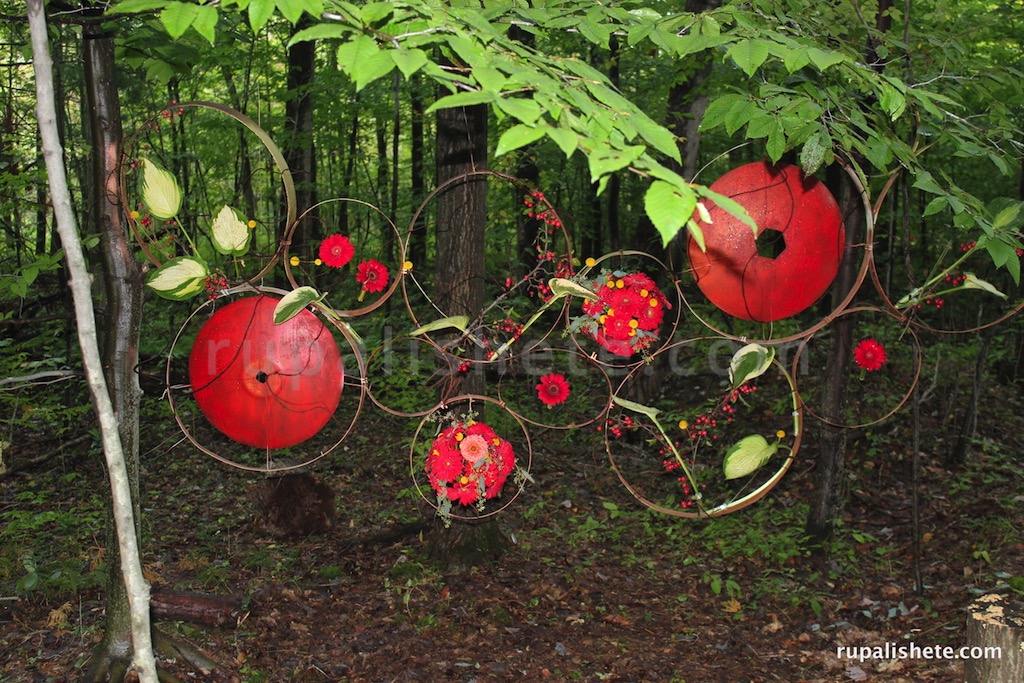 I was fortunate to participate in NCE again as a designer in 2014 after I passed my PFDE and this year in 2015 after I was inducted in AIFD. Participating for fundraising event is one of my favorite things. NCE was raising funds for students scholarship.
This year at NCE we where to be given a surprise package of things to design with, so while leaving home I carried a tool box, winter berry from the front of house, some weeping willow. It was a fun challenge to create beauty in whatever I got! So is our life 🙂
In surprise package, I got pile of rustic metal rings, I was happy to see those rings and wheels. With the materials I played aesthetic exercise on ground and came up with beautiful structure which is "Mural". I added flowers and foliage with water tubes, used rustic wire to give different texture and free flow, beautiful foliage from Bob's garden. All material used in this piece was donated.
We could use the Mural in Hotel lobby, Office lobby, Entrance, Hospitals, Big living rooms etc. there are many choices. If you observe we can keep the structure and just change flowers and foliage as per ambiance and mood. Imagination is sky!!!
NCE was always inspiration for the group of designers and wonderful crowd that supported and appreciated the designers